Table of contents
BiggBang coworking space in Mohali offers three dedicated workspace solutions: host desks, dedicated desks, and private offices. These solutions are popular among startups, freelancers, enterprises, and independent workers.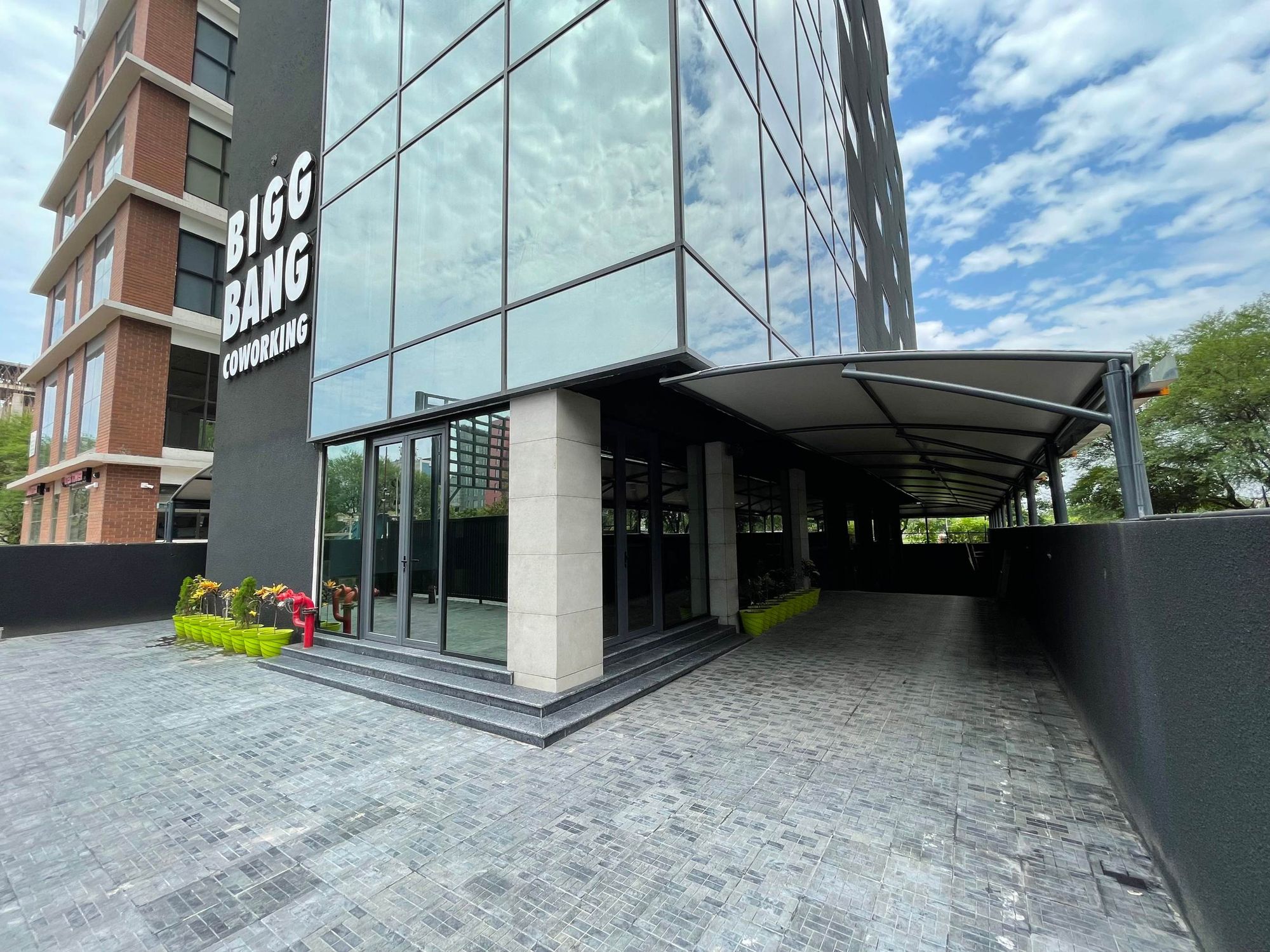 It is primarily built to meet the workspace needs of small and medium-sized organizations and individuals. Still, it also includes options for enterprises since the building has 700 seatings in its 6-story tower in Mohali.
It also offers multiple options for innovation and collaboration for everyone. However, while picking a coworking space, you may be torn between hot and dedicated desks, or you should opt for a private cabin instead.
Let me tell you one thing: there is no superior option to one another here since each of the three customizable workstation solutions has its benefits and is perfect for some people but not others, depending on what you need.
Hot Desks | Dedicated Desks | Private Offices
Due to their versatility, all working sectors and individuals can take advantage of all three customizable features, and we won't be doing the pros and cons. Still, we will help you explain the entire concept to help you select the perfect one that meets your needs.
What is a Hot Desk?
Hot Desks are flexible office spaces where anyone can take any seat and work. The BiggBang coworking space is a perfect example of this solution for folks who prefer networking and a collaborative setting and are always on the go.
It creates a sense of community by allowing freelancers, independent workers, corporations, and startups to sit wherever they want in the workplace lounge.
Since the ambiance in the BiggBang coworking space is conducive to professional productivity, you can come, work, and go, and it won't even affect your work in any way.
Why should you opt for a hot desk?
It allows you to tailor your workspace and sit wherever you like. BiggBang coworking space is designed professionally so that all desks provide the same professional environment and spacious setting, no matter where you work or which corner you sit.
Furthermore, hot desks are affordable, leading to better efficiency and reduced stress for your workspace solutions for those always on the run. Your membership price may not change, but hot desks help you cut overhead expenditures, which is a good option for individuals who do not need a dedicated area.
Hot desks are temporary homes that can be changed, swapped, replaced, and relocated anytime and from any location. Hot desks are ideal for everyone as long as office culture and facilities are not compromised.
Who should opt for a hot desk?
Freelancers and independent professionals who are constantly on the move.
Startups and businesses seeking a collaborative environment and networking opportunities.
What is a Dedicated Desk?
A dedicated desk is a fixed or reserved spot in a coworking space where you reserve seating in a shared office setting. A perfect example is the BiggBang coworking space, where you may book and reserve a seat based on availability which securely stays yours forever.
It is commonly practiced and used by those who like a solitary desk and want to work on a project for a larger term with documents, etc., that cannot be moved or by those who just prefer to have a seat reserved and not hunt for a hot desk.
Why should you opt for a dedicated desk?
A dedicated desk gives you greater control over your space, allowing you to arrange your documents, place your plugs and chargers, and keep it the way you want, with no one interrupting you because it is your reserved seat.
You can personalize your workspace with anything you like and keep it that way until your membership expires. BiggBang coworking space is particularly concerned about the privacy and security of its coworkers, and therefore the protection of your property will never be an issue.
In a professional setting, you will simply adjust to the new culture and enable yourself and others to thrive with a constructive attitude. Furthermore, having a dedicated desk eliminates the stress of finding the "perfect" seat.
No matter your business or operation, you may reserve a dedicated desk for one or all of your employees as it's affordable and saves you a lot of money. It also offers access to all of the features of other workstation models.
Who should opt for a dedicated desk?
Freelancers and independent workers who like to operate in a fixed environment and wish to avoid the stress of seeking a spot to work.
Startups and entrepreneurs want to save costs and expenditures and benefit most from shared office-based collaborative and networking environments.
What is a Private Office?
A private Office is a specialized cabin where professionals can work in complete solitude and concentration. The BiggBang coworking space, for example, provides dedicated private office space for those seeking autonomy and concentration.
Private office spaces are furnished and focused solutions for customers seeking personal autonomy in performing business operations. It includes all of the conveniences, such as a locker, privacy, security of the space, and, most importantly, independence, and the networking pool of atmosphere throughout the building.
Why should you opt for a private office?
Private offices are simple solutions for those seeking privacy and autonomy and a concentrated environment with no room for interruptions. It's more like your own workspace where you can work any way you want.
It is also beneficial for individuals who operate and work on sensitive, confidential subjects that cannot afford to be disclosed in any way. BiggBang coworking space provides an excellent professional environment that will boost and calm your work with stress-free alternatives in its dedicated private offices.
Since private offices are separated from shared spaces, you can be certain you will get the privacy and security you need.
Once you are done with your confidential work and want to network or collaborate, simply relocate since the BiggBang coworking space actively supports networking and collaboration opportunities for its coworkers and offers flexible solutions.
Who should opt for Private Office?
Startups and small businesses are seeking autonomy, confidentiality, and a dedicated business address with a private setting.
Freelancers and entrepreneurs are seeking confidentiality for sensitive matters, and introverts prefer to work alone.
Finding the Perfect Office Space for rent in Mohali
All three options have their own reasons, concerns, situations, and conditions, so determining which is ideal depends entirely on your needs. We've outlined the benefits of each workplace style; now it's up to you to choose and begin your journey at BiggBang coworking space in Mohali.
Also, read the following: