Table of contents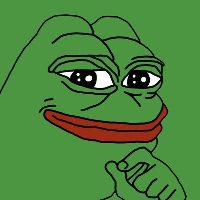 Pepe Coin, a relatively new entrant in the meme coin market, has received considerable attention from investors and crypto enthusiasts alike. With its growing popularity and potential, experts predict Pepe Coin could flip Shiba Inu as the second-best meme coin by 2025, only trailing behind the iconic Dogecoin.
While the meme coin market has seen its fair share of ups and downs, Pepe Coin has managed to stand out among its competitors. Its recent surge in market cap and trading volume has caught the eye of many investors, who believe that the coin has the potential to replicate the success of Dogecoin and Shiba Inu.
Despite the volatility of meme coins, Pepe Coin has steadily gained traction. According to CoinMarketCap, its market cap and trading volume have witnessed a consistent uptrend, indicating a positive sentiment among investors. Moreover, the Pepe Coin community has been actively engaging on social media platforms, boosting the coin's visibility and attracting more potential investors.
One of the factors contributing to Pepe Coin's growth is the strong support from its community, which has been instrumental in driving the project forward. The coin's developers have been working diligently to introduce new features and improvements, ensuring it stays ahead of the ever-evolving crypto space.
While Pepe Coin's journey has not been without its share of challenges, its supporters remain optimistic about its future prospects. A recent incident involving a crypto whale losing $500,000 on Pepe Coin has not deterred its community, which continues to rally behind the project.
As Pepe Coin continues to make its mark in the meme coin market, its growing prominence and potential make it a strong contender to surpass Shiba Inu in the coming years. With a solid foundation and a dedicated community, Pepe Coin could be on its way to becoming the next big meme coin sensation.