Table of contents
The BTC bulls (1) are finally getting what they want from Bitcoin, but why now? BTC/USD has gained more than 7% in the last 24 hours after falling for months and settling into a narrow trading range in recent weeks. The largest cryptocurrency rewards investors who refused to sell and penalizes shorts to about $1 billion as it reaches its highest levels since mid-September.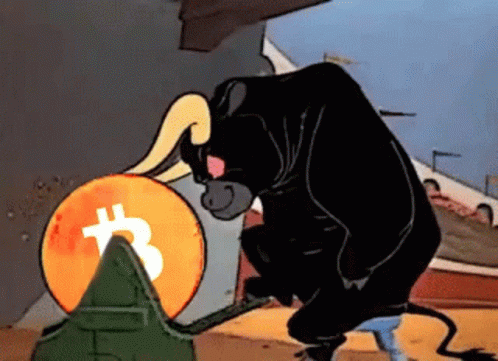 The liquidation tally behind the scenes shows how quickly the trend changed and how many people were taken off guard. However, just a little bit of the macroeconomic landscape has altered since a week ago, and internal Bitcoin issues like the miner strain have not changed.
While the worst-case scenario for risk assets was an unshakable policy keeping the U.S. dollar strong and rates racing higher for the foreseeable future, this was not the main fear. In the past week, it has been observed that the effects of that policy have spread to other economies, most notably in Japan, which has repeatedly intervened in its exchange market to support the depreciating yen.
Similar speculation is emerging regarding the prognosis for rate increases as the Fed runs out of room for maneuvering. After next month's increase, suspicion is growing that the policy will start to reverse, leading to lesser raises in succeeding months before doing so in 2023.
Important upcoming dates for the Fed:
The PCE Personal Consumption Expenditures price index was released on October 28 (2).
November 1-2: FOMC Federal Open Market Committee meeting-decision on rate hike (3).
The markets, worn out from a year of quantitative tightening (QT), are seizing on every indication that the Fed is getting ready to alter its aggressive position. According to the CME Group's FedWatch Tool (4), the FOMC meeting in November is still widely anticipated to result in a rate hike of 0.75%, matching those in September and July.
However, it is now obvious that BTC/USD has been quiet for too long. This is particularly evident in the Bollinger Bands volatility indicator, which has been waiting for a breakout for weeks at its closest point in Bitcoin history.
Analysts had long anticipated the trend to experience a radical transformation and to a true form; crypto markets did not disappoint this month as Bitcoin's volatility went below that of other big fiat currencies, making BTC look more like a stablecoin than a risk asset. A glance at Bitcoin's historical volatility index (BVOL) (5), which has lately reached multiyear lows seen only a few times, shows that it still has a ways to go before giving up this trait.
Despite this, William Clemente (6), co-founder of the cryptocurrency research firm Reflexivity Research, claims that because volatility has been so compressed and market players have grown accustomed to it, even a 3% movement now feels like a 15-20% movement. The US dollar is only now starting to display indications of weakening following a parabolic surge that lasted the entire year of 2022.
The U.S. dollar index (DXY) (7) has reached its best levels since 2002, and the momentum may return considerably higher at the expense of risk assets and major currencies. A return to form for Bitcoin and other cryptocurrencies coincided with the DXY's decline, which is currently under pressure.
This also raises a concern that proponents of Bitcoin are eager to address, as Bitcoin now correlates with the gold of about 0.50, up from 0 in its mid-August trading firm Barchart, and there is an ongoing strong correlation between it and traditional markets and an inverse correlation with the dollar.
Although there is a stronger correlation between the $SPX (0.69) and the $QQQ (0.72), this correlation has recently decreased, and fellow analyst Charles Edwards, the founder of the crypto asset manager Capriole, notes that rising gold correlation frequently coincides with bottoms in the Bitcoin macro price.
As of October 26, major cryptocurrencies are posting single-digit gains. Bitcoin has registered a 5.15% price increase over the previous two hours and a 5.48% gain over the last seven days, despite Nasdaq futures (8) being down. Over the past few weeks, the short-term correlation between the two has also disappeared.
The next chart displays the BTC rally from October 24, demonstrating that despite the price fluctuation, BTC is maintaining its position above the psychologically significant $20,000 barrier. Stocks are starting the day lower as Bitcoin continues to trade above $20,000; its momentum has lasted for three days, and as of October 26, green candles are appearing.
After trading in a constrained sideways range of $18,000 to $20,000 for months, Bitcoin's recent price increase caused the market capitalization of all cryptocurrencies to surpass the $1 trillion mark. The main cryptocurrencies, ETH, SOL, ADA, MATIC, XRP, and TRX, which have increased price increases by more than 10% over the past 48 hours, are growing alongside Bitcoin.
The present uptrend in BTC and other significant cryptocurrencies may signal increased market confidence, but other factors contribute to the cryptocurrency rise.
Additionally, Rishi Sunak, the new prime minister of the United Kingdom, a crypto advocate who once commissioned a royal nonfungible token (NFT), appears to have improved sentiment among crypto investors. Many anticipate Sunak implementing significant changes in the cryptocurrency industry (9).
While serving under Boris Johnson as finance minister, Sunak expressed a willingness to turn the United Kingdom into a cryptocurrency hub. The UK is to become a worldwide hub for crypto asset technology, according to Sunak, and the steps they have outlined will make sure businesses can expand, innovate, and invest here.
Although it is still too early to tell whether or not the October 26 rally is a sign of a trend change, it is clear that the forced unwinding of the futures contracts, the positive macroeconomic performance, and investors' expectations for improved central bank policy and crypto regulatory frameworks are the main factors influencing the price of Bitcoin and the cryptocurrency market.