Table of contents
Tumblr is one of the most well-known microblogging platforms worldwide. Starting back in 2007, Tumblr (1) has achieved its spot of serving as a platform for socially progressive opinionated users.
Tumblr hosted more than 465 million blogs and over 172 billion posts in May 2019 (2). In December 2018 (3), Tumblr introduced a new Tumblr Safe Mode feature to filter out sensitive content from a user's dashboard and search results.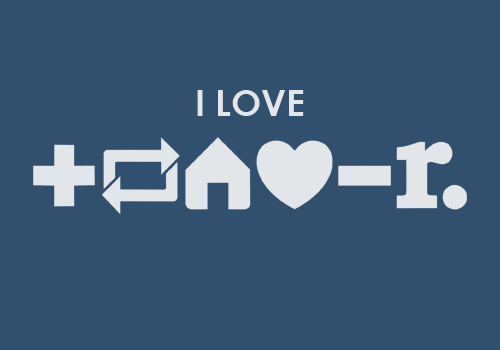 The Safe Mode option is enabled by default, particularly for users using an Android or iOS Tumblr app. However, if you want to turn off the Tumblr Safe Mode to view explicit content, here's how you can turn off safe mode Tumblr.
Note: If you're 18 years or below, keeping the Safe Mode turned on is recommended to filter out explicit and sensitive content.
How to Turn off Safe Mode on Tumblr?
There is no one way to turn Tumblr Safe Mode off on all devices. Here we have discussed the means of turning Tumblr safe Mode off on the desktop, Android, and iOS. Moreover, read more about how to turn off safe mode on Tumblr without creating an account.
Steps to Turn off Tumblr Safe Mode - Desktop
Sign in to your Tumblr (4) account
Click on the Account icon in the top-right corner
Select Settings from the drop-down list
Scroll to find the Filtering section
Click on the switch next to Safe Mode
The Tumblr Safe Mode has been turned off
You're all set to access explicit content on your dashboard from your Tumblr profile.
Steps to Turn Tumblr Safe Mode off - iOS
Go to your iPhone's or iPad's account settings
Scroll down and click on the Tumblr app
You'll find the Tumblr Settings option at the end
Tap on the Safe Mode option under Tumblr Settings
You'll see three options pop on your screen
Select the 'Don't hide anything option
The Tumblr Safe Mode has been turned off
Congratulations! The Tumblr Safe Mode has been turned off. Now you have access to all NSFW content once you relaunch your Tumblr app.
Steps to Turn off Tumblr Safe Mode - Android
Launch the Tumblr app on your Android phone/tablet
Tap on the Account icon on the app at the bottom right corner
Your profile will open on the screen
Tap on the Gear/Settings icon at the top right corner
Select the General Settings option
Scroll to find the Filtering option, click on it
Toggle the switch to turn the Safe Mode off
Since the Safe Mode has been turned off, you are all set to instantly view not-safe for work content on your phones and tablets.
How to Turn Tumblr Safe Mode off Without Account?
You sometimes have to view that one particular thing on a website for urgent reasons. Is it the same case with you? Do you want to see some NSFW content on Tumblr without going through the hassle of creating an account?
The solution that I will provide you with allows you to view restricted content on turning Tumblr Safe Mode off without an account.
1. GramUnion
The Tumblr alternative allows you to view the overall content available on Tumblr without any restrictions. What's even better? GramUnion (5) enables you to filter the posts to be seen according to their file type- image, audio, video, text, etc.
2. Tumbex
The Tumblr alternative, known for its minimalistic design, allows you to view restricted and unrestricted content. At Tumbex (6), you can type in whatever you're looking for on Tumblr to see instant, unfiltered results. You can also review the quality of the image you want to see, i.e., in SD, HD, or MD.
3. Pillowfort
Pillowfort (7) enables easy access to Tumblr content for its users. The platform charges a small fee for its users' services of offering exclusive premium access to Tumblr. Pillowfort is usually regarded as one of the most trusted Tumblr alternative sites with high website traffic.
4. Mastodon
With Mastodon (8), you can view NSFW content from Tumblr or, from multiple other social network platforms, under one roof. Mastodon comes with its anti-abuse tools that protect the users browsing on its site.
I hope we were able to assist you through the ways of turning off safe mode on Tumblr explained in this article. We've also specified some of the most excellent alternative Tumblr websites that allow you to access restricted data on Tumblr without making an account.