Table of contents
Hello there,
In today's roundup, we're looking at some crucial movements in the technology world, from taxing changes in India's financial landscape to exciting developments in the NFT space.
Bitcoin Frogs: Pepe-Themed NFT Jumps to the Top
Pepe the Frog, a popular internet meme, has made a grand leap into the realm of Non-Fungible Tokens (NFTs). In a surprising twist, the Bitcoin Frogs have become the most traded NFT amidst the ongoing Bitcoin Ordinals hype. This emergence of a meme-based NFT as a major player could possibly be a game-changer in the cryptocurrency market.
Google to Remove Inactive Gmail Accounts
You may want to take notice if you haven't logged into your Gmail account in two years. Google is set to purge inactive accounts, potentially losing emails, photos, and documents. The company's decision is part of a broader policy to manage storage and encourage regular account usage.
Delhi High Court to Twitter: Reveal Users Leaking Content from Shah Rukh Khan's Jawan
The Delhi High Court has directed Twitter to disclose information about users who leaked content from Shah Rukh Khan's upcoming movie 'Jawan'. This order highlights the ongoing battle between digital rights and copyright infringement.
Amazon's AWS to Invest Heavily in India's Cloud Infrastructure
In a massive boost for the Indian cloud market, Amazon's AWS has announced its plan to invest an astounding $12.7 billion in the country. This sky-high investment marks a significant milestone in India's digital transformation journey.
India Imposes 20% TCS on International Credit Card Expenditures
India's financial landscape sees a major shift, with a 20% Tax Collected at Source (TCS) imposed on international credit card transactions. This move could potentially impact international transactions, reshaping consumer spending behavior and revenue generation for the government.
Quote of the day:
"Change is the end result of all true learning."
– Leo Buscaglia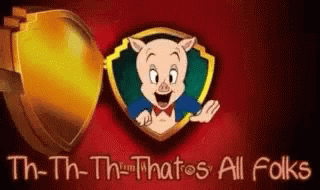 Keep staying informed, and stay tech-savvy!
Best,