Table of contents
Welcome to today's edition of our Tech Marvels Newsletter, where we bring you the latest updates and fascinating stories from the world of technology, finance, and wellness. Join us as we delve into hidden Bitcoin stashes, gaming delights, funding triumphs, and wellness innovations reshaping our lives.
New York Woman Discovers $500,000 in Crypto! In a remarkable twist during divorce proceedings, a New York woman stumbled upon her husband's secret cryptocurrency stash. The hidden treasure amounted to a staggering $500,000, showcasing the increasing role of cryptocurrencies in personal finance. Explore the captivating tale of crypto intrigue and its implications for the future.
LEGO Pac-Man Arcade:
A Playful Tribute to a Classic Video Game! Prepare to be transported back to the golden era of arcade gaming with LEGO's latest creation—the Pac-Man arcade cabinet. This delightful homage to the iconic video game brings the charm and nostalgia of Pac-Man to life through colorful bricks and interactive play. Immerse yourself in the world of LEGO and embark on a joyful journey down memory lane.
PhonePe Raises Additional $100 Million in Funding Round Led by General Atlantic!
PhonePe, India's leading digital payment platform, has secured a significant boost in its funding with an additional $100 million investment led by General Atlantic. This substantial funding round underscores the company's growth and its mission to revolutionize the digital payments landscape in India. Explore the implications of this funding milestone and its potential impact on the fintech industry.
Infinite Uptime Secures Major Investment from Tiger Global in $18 Million Funding!
Industrial AI and IoT solutions provider Infinite Uptime has received a substantial investment of $18 million from Tiger Global. This significant funding infusion will bolster the company's efforts to drive innovation and automation in the industrial sector. Discover how this partnership is poised to reshape the future of industrial operations and efficiency.
CA-AKG:
The Natural Ingredient Revolutionizing Wellness and Aging! Experience the transformative power of CA-AKG, a natural ingredient that is revolutionizing the fields of wellness and aging. With its remarkable benefits, including increased energy levels, enhanced health, and rejuvenation, CA-AKG is at the forefront of the wellness revolution. Discover how this natural ingredient is making a positive impact on our overall well-being.
"You have the right to perform your prescribed duty, but you are not entitled to the fruits of your actions."
- Bhagavad Gita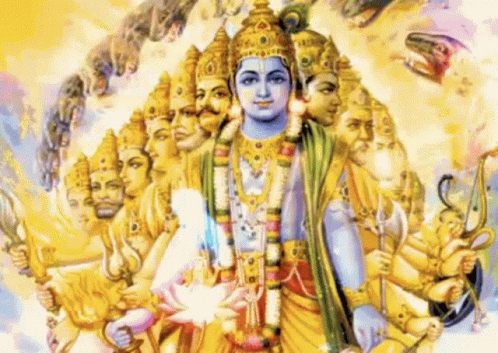 We hope you find these stories intriguing and enlightening as we navigate the ever-evolving landscape of technology, finance, and wellness.