Table of contents
But what exactly happened?
"FTX Saga"
Everything began when it was reported that the trading firm Alameda Research, established by Sam Bankman-Fried, had a balance sheet that had leaked and implied the company possessed a sizable amount of FTX Token (1), its native cryptocurrency.
Large crypto communities were later concerned about a trading firm possessing so much of a single asset, which also raised issues about the connection between Alameda and FTX.
The prominent on-chain crypto movement tracking Twitter account Whale Alert then informed its users that around 23 million FTT worth over $584.5 million had been transferred onto Binance, which alerted traders to the large FTT movement. The FTT amount at the time was about 17% of the total supply in circulation.
The CEO of Alameda, Caroline Ellison (2), then clarified and advised against panicking, stating that the balance sheet did not accurately reflect the entire situation. She also pointed out that the sheet, in particular, was only for a portion of their corporate entities and did not include other assets worth more than $10 billion.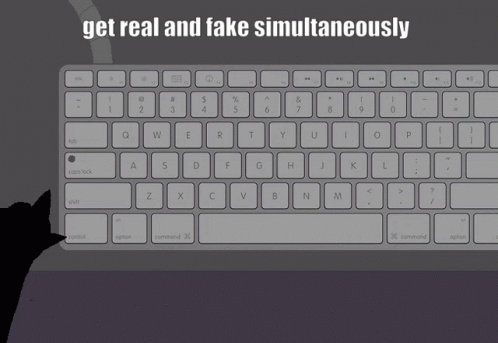 Rumors or facts?
Then, in response to new findings that were thought to be related to the Alameda balance sheet, Binance moved to liquidate its FTT assets. In a statement, CEO CZ Zhao of Binance (3) indicated that his exchange would liquidate all of its FTT holdings.
Zhao also stated that due to its FTX disposal last year, Binance currently possessed approximately $2.1 billion, which is equivalent in Binance USD and FTT, although he did not specify the exact amount of FTT that Binance currently has.
In addition to receiving the equivalent of over USD 2.1 billion in cash as part of Binance's exit from FTX equity last year, he promised to sell the tokens in a way that would limit their influence on the market. He anticipated that the token sales would take a few months to complete.
The decision to liquidate the remaining FTT on its books was made later, in light of the newly discovered information. Zhao then noted that the move was part of a strategic plan and pointed to lessons learned from the collapse of Terra's Luna Classic (LUNC) (4) and its market impact.
Later, he confirmed the transfer of 23 million FTT as a part of Binance's liquidation step. Binance's actions caused the banking collapse with slow withdrawals from exchange accounts.
The Collapse
As the reports and speculations spread, FTX users started to remove their money from the exchange out of worry that it would fail. Critics urged those who hadn't done so previously to remove their cryptocurrency from FTX (5).
Users started to complain about delayed withdrawals on FTX after stablecoin outflows on the exchange topped $451 million over seven days. The exchange responded to the complaints and assured users that everything was working properly, and later, SBF assured CZ that the assets were in good hands and urged him to cooperate.
After the exchange responded to the concerns, SBF sent out a string of tweets in which it claimed that a rival had attempted to dispel the untrue rumors, that FTX was fine, that it had enough funds to cover all client holdings, that it does not invest client assets, and that it has been processing withdrawals and will continue to do so.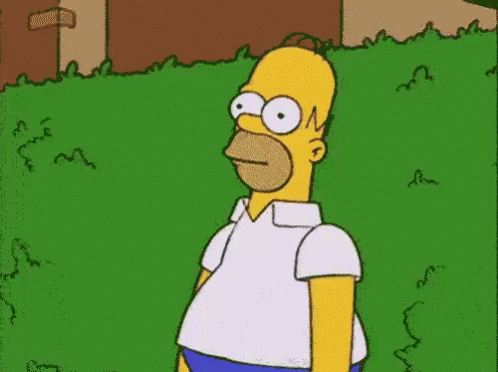 And then, CZ refused Alameda's counteroffer
This caused the price of FTT and the entire cryptocurrency market to tremble, and some analysts started to warn about a significant price drawdown of FTT due to a series of announcements that caused FTT to plunge around 30% to around $15.40 from $22 a matter of hours (6).
This also caused the price of Bitcoin to tremble amid concerns that FTX may be going under. SBF claimed in an announcement that they reached an agreement on a strategic transaction with Binance for the exchange to help to cover what is known as a liquidity bottleneck.
FTX suffered a significant liquidity crunch and began moving the exchange to Binance. Shortly after, Binance signed an unbinding letter of intent to buy the exchange, stating that they reserved the right to cancel the agreement at any time.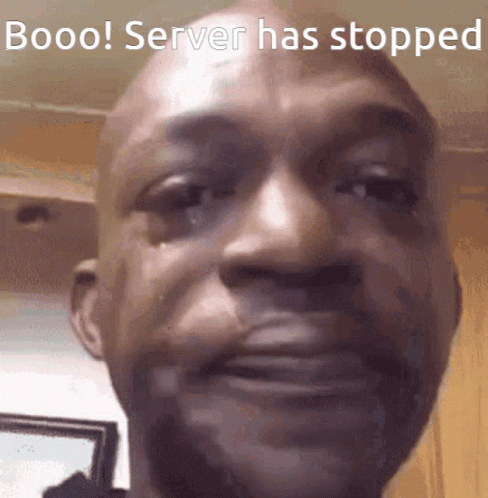 FTX websites went down
After a few hours, SBF removed his argumentative tweet thread and stated that FTX and its assets were fine. Subsequently, the websites of FTX Ventures (7) and Alameda were taken offline, and there were unconfirmed rumors that FTX's legal and compliance staff had left. This led to speculation that Binance may be considering terminating the agreement.
Binance officially terminated the arrangement!
Less than 48 hours after Binance revealed its intention to purchase FTX and declared it would not be moving forward with the deal, Corporate due diligence, claims of improper handling of customer funds, and alleged US agency investigations led them to the decision not to pursue the potential acquisition.
Red lights in the crypto market
With investor sentiment turning fearful and the price of Bitcoin reaching an all-time low of $15,600, the cryptocurrency market reacted to the news with significant volatility. Furthermore, the price of bitcoin is expected to stabilize at around $12,000 shortly (8).
The liquidity bottleneck brought on by user withdrawals over the previous few days was later explained by SBF to investors as requiring $8 billion in emergency finance. At that time, he was looking to raise $4 billion from investors and cover the remaining amount with debt financing and even his riches to make customers whole.
Later on the FTX's website, it was advised not to make deposits, which left withdrawals unprocessed. The FTX website went out for about two hours, and when it was restored, it had a notice that strongly discouraged deposits and stated that the exchange was unable to process withdrawals.
In a post that was pinned on FTX's official Telegram channel (9), the administrator further verified the issue, stating that both crypto and fiat withdrawals were impacted and that they did not know when it would be fixed due to a lack of information on their end.
What about Solana?
Solana (10), supported by FTX, is under scrutiny since the cryptocurrency market is in free fall. Currently trading at roughly $15.40, Solana's SOL price has dropped by 40% in the past and 50% in the last week.
Over time, FTX and SBF have provided enormous support for SOL by assisting it in gaining attention and traction. Alameda holds nearly 10% of Solana's market capitalization and has SOL as its second-largest position. This increased anxiety, and many people predicted that if Binance acquired such a large amount of SOL, it would put its tokens first and drive SOL to extinction (11).
Since approximately 19 million tokens have entered the market and Epoch 370 and other holders are trying to avoid further losses after Solana's tough week, there is currently cause for concern that a significant amount of SOL could be sold off in the upcoming 48 hours.
However, it is still too early to foresee the likely purchase process to conduct any fact-based analysis of the situation and its long-term consequences for Solana. Tom Dunleavy believes that a large portion of that 10% has likely been liquidated to raise funds, given the drop in the SOL price.
Whether concerns about Solana's total extinction are overstated or not, in the long run, it has a considerably more active developer community, second only to Ethereum. According to sources close to the Solana team, an internal search to move forward and create is currently underway.
According to a tweet from Solana Labs cofounder Anatoly Yakovenko, the company does not have any assets listed on FTX, which means it has a lot of runways and is fortunate to have a small staff. They learned from their mistake in 2018 when the runway was in dollars and was 30 months long (12).
Although SOL is more negatively impacted by its close relationship with SBF, he continued that everyone in the business is currently operating hourly. While it is also impacting other cryptocurrencies (altcoins), everything in the turbulent cryptocurrency market is unpredictable, so it is important to keep an eye on what occurs next.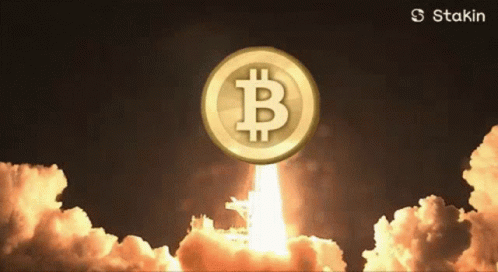 The Fall of BTC
After the exchange deal fell through, which eventually caused other digital currencies to fall, the price of Bitcoin (13) also reached a two-year low. While FTX users cannot withdraw funds from the exchange, there are further worries about increased volatility in the cryptocurrency market if FTX fails.
Concerns about FTX's financial stability reportedly caused $6 billion in withdrawals in three days, while Ethereum also fell before recovering. According to Reuters, the contract was scrapped due to the US Securities and Exchange Commission's (SEC's) investigation into FTX's management of customer assets and its crypto-lending activities, which was mentioned earlier in this post.
The crypto ecosystem has become more resilient, and the free market is weeding out the outliers that abuse user funds. Retail customers will eventually suffer whenever a large player in the industry collapses.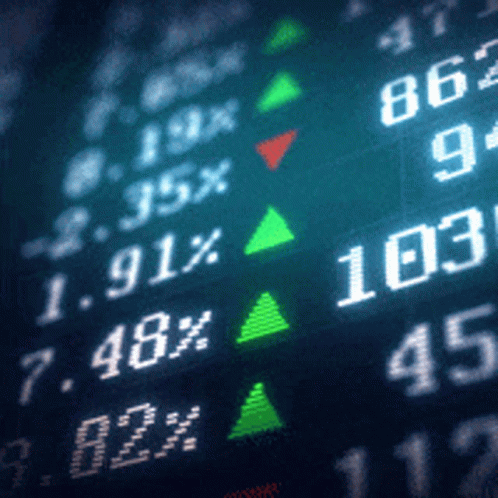 As the cryptocurrency exchange FTX faces insolvency, venture capital firm Sequoia Capital has announced that it will completely write down its more than $210 million investment in FTX. Depending on the situation at FTX, many people can lose their money if the company fails.
The SEC (14) and other regulators have been increasing their monitoring of the industry as concerns about how crypto platforms' trading have grown, adding pressure to the growing list of cryptocurrency businesses that failed due to a lack of cash reserves.
Here is what SBF stated in a tweet thread apologizing (15)
FTX International
He accepted full responsibility for the situation and explained in the thread, beginning with the suggestion that FTX's numbers indicated that the overall market value of the assets and collateral was greater than the sum of the client deposits. I continued with what happened with FTX last week and apologized for not communicating more about the problem of increasing withdrawals and its decline.
He emphasized that doing the right thing for the users is his top concern and that the business is making every effort this week to increase liquidity. Furthermore, they added that they couldn't make any promises and couldn't provide much information about the issue but that they were still in talks with several players.
He said that all proceeds, including those from the collateral already in place, would be distributed first to users, then to all investors and staff who had fought for the right and were not at fault for what had occurred. He said whatever transpires in the coming week will determine the next step and subsequent events.
Later added: Alameda Research is shutting down trading and won't be trading FTX any longer. Second, FTX will continue with business as usual and remain transparent, as they should have been before.
Additionally, it stated that it would provide as much on-chain transparency as possible so that consumers could understand what was happening and that all stakeholders would have to take a serious look at FTX governance. It also stated that he would leave if he were not needed. We are now asserting that all parties involved, including users, investors, regulators, and stakeholders, would play a significant role in this and how it operates.
FTX US
This did not monetarily damage FTX US, but it is now 100% liquid and every user can freely withdraw (modulo gas fees, etc.). Later, it was stated that more information about the company's future would be provided soon.
He claimed that he might have more to say about this specific sparring partner, but only said, "well played," which would be revealed soon. Later, he apologized and admitted he wasn't a good developer but promised to do better in the future and continue to share updates.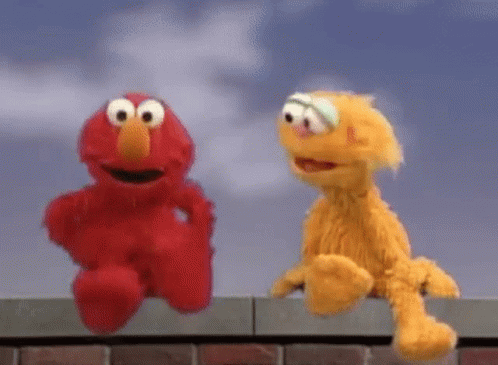 Is it the crypto winter? Or is the Crypto waterfall?
As part of an investigation, the stablecoin Tether USDT (16) has frozen $46 million in USDT on the Tron blockchain in response to demands from law enforcement authorities. Tether executives received requests from LE to temporarily freeze their company's assets.
Following the FTX's decision to prohibit withdrawals, USDT lost 3% of its value from its $1 peg, and while the contagion is still growing, it has already recovered just below $1.