Table of contents
Following the COVID-19 lockdowns from China, the domestic market opened weakly today, with some of the biggest gainers on the Nifty50 outpacing the top losers.
While analysts at BofA Securities advise investors to maintain their position in the firm at "Neutral," as Paytm fell 10% on the BSE Sensex and hit a new low of Rs 483.30.
Zomato is the top stock to sell, while the top stock pick to buy of the day is Hindustan Unilever.
As the domestic market opened weakly today, following the lead of their Asian counterparts, which were slowed down after further COVID-19 lockdowns from China emerged (1), the Indian stock market closed Monday negatively.
The BSE Sensex closed the day at 61,144.84, a decline of 518.64 points or 0.84 percent (2), while the Nifty50 closed the day at 18,159.95, a decline of 147.70 points or 0.81 percent (3).
The Bank Nifty fell 90.90 points, or 0.21 percent, to conclude at 42,346.55. Note that the share price of Paytm fell more than 9% on Tuesday, November 22, reaching a new 52-week low of Rs 483.20, and analysts are split on whether to buy, sell, or retain the stock.
Stock Market Highlights:
BPCL, Bharti Airtel, IndusInd Bank, Hindustan Unilever, and Axis Bank were the top gainers on the Nifty50 (4). In contrast, Tech Mahindra, Hero MotoCorp, Adani Ports, Reliance Industries, and Hindalco Industries were the top losers (5).
There were three gainers and 12 losers among the 15 sector indices, with Nifty PSU Bank (+1.41%), Nifty Media (+0.25%), and Nifty Consumer Durables (+0.20%) posting the highest gains.
Nifty IT (-1.55%), Nifty Realty (-1.27%), and Nifty Metal (-0.81%) were the worst performers. The Nifty Small Cap 100 ended the day at 9,636.90, down by 0.24 percent, while the Nifty Mid in Cap 100 closed at 30,901.50, lower by 0.05 percent. These stock-specific behaviors were seen in the wider demographic.
A gauge of Nifty volatility, the India VIX, was at 14.80, up 2.83 percent from the previous Friday's closing. On Tuesday's interest day, Paytm's stock dropped below its previous low of Rs 511 on May 12, 2022, and hit a new low of Rs 483.30. Its price also fell by 10% on the BSE Sensex.
💡
The Indian rupee dropped 11 paisas to close the day at 81.85 (tentative) against the US dollar.
The Archean Chemical stock closed the day at Rs. 458—up Rs. 51 or 12.53 percent—after being listed at Rs. 450 instead of Rs. 407 when it was initially issued (6). In the meantime, the NSE closed out trading for Five Star Business Finance shares at Rs 489.95, up Rs 15.95 or 3.63 percent from the original cost. Its stock was listed for Rs. 468.80 versus the issue price of Rs. 474 (7).
The Dow Futures were trading at 33,635.50, down 110 points or 0.33 percent, while the Singapore-based SGX Nifty was trading at 18,205, also lower by 142.5 points or 0.78 percent. December Gold Futures were down Rs 233 or 0.44 percent, trading at Rs 52,355 per 10 grams on the MCX, while December Silver Futures were down Rs 546 or 0.90 percent, trading at Rs 60,329 per kilogram.
💡
For the benchmark indices Sensex and Nifty, it was the third straight negative closing.
Buy, sell, or hold?
Shares of One97 Communications, the largest payments platform in India, PayTm, dropped nearly 10% on the BSE and reached a new low of Rs 483.30, breaking through the previous low of Rs 511 set on May 12, 2022 (8). The S&P BSE Sensex rose 0.24 percent while the stock fell 8% to Rs 492.15 on the exchange.
The stock price of Paytm has decreased by 64 percent in the past year, more than halving in comparison to the benchmark index's increase of 4.8 percent. Paytm shares are currently trading 78% below their IPO price of Rs 2,150 a share, and on November 18, 2021, the day they were listed, the stock reached a record high of Rs 1,962.
SoftBank Group Corp. sold a 4.5 percent share in Paytm through block sales on November 17, 2022, for Rs 1,630 crore. According to the bulk deal data, SoftBank Vision Fund (SVF) India Holdings (Cayman) sold shares for Rs 555.67 each (9).
After exchanges, SVF India Holdings (Cayman(as )'s of September 30, 2022) position in Paytm fell to 12.93 percent from 17.45 percent. The shares of Societe Generale(ODI)I, BOFA Securities Europe SA, and Morgan Stanley Asia Singapore Pte were brought down by the down indicators.
Why are analysts bullish on this one stock?
With 337 million users and more than 21 million businesses, Paytm is India's largest digital ecosystem. As a financial supplement to its e-commerce and e-ticketing platforms, it offers payment services for customers and businesses, lending, insurance, and wealth management/broking services through Paytm Payments Bank.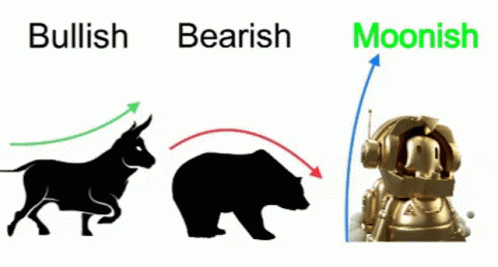 75% of Paytm's revenues in FY21 came from financial and payment services, most of which came from payment services. With the brokerage firm bullish on fundamentals and seeing the potential for Paytm to aggressively build up without assuming any balance sheet risks, analysts at BofA Securities have recommended that investors keep their position in the company at "Neutral."
The brokerage firm anticipates a slower route for monetization, which would postpone EBITDA breakeven. Even if Paytm has significant competitive advantages over its peers, it faces increased competition and regulatory risk. According to experts in the Q2 result update, Paytm has upside flexibility from the lending sector, allowing it to build up with execution.
Stock PICKS:
Nomura predicts that the price of Hindustan Unilever shares could increase by about Rs 600 per share. Of the leading brokerages, Nomura continues to be the most optimistic about this stock and predicts a gain of 24%; the stock was recommended for Rs 2,484 (10).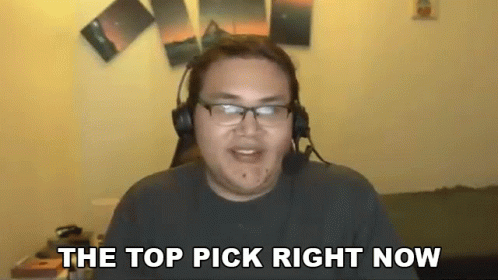 With a Rs 3,050 recommended price objective, Jefferies maintains the second-highest upside potential with a BUY rating. The company continues to have an Outperform rating, while Macquarie, another brokerage, sets a price target of Rs 3,000.
Stock to SELL:
Since the chart structure does not indicate a clear trend in this counter, analysts recommend selling Zomato shares if they rise. Around 70 and 75 are the ideal stock levels for selling (11).
The stock was trading 3.5 percent lower following the resignation of its co-founder, Mohit Gupta, and the Centrum Broking analyst said that if it breaches the Rs 63 level, a decline to roughly the Rs 58 level will begin. Additionally, he mentioned that the business is currently conducting layoffs.